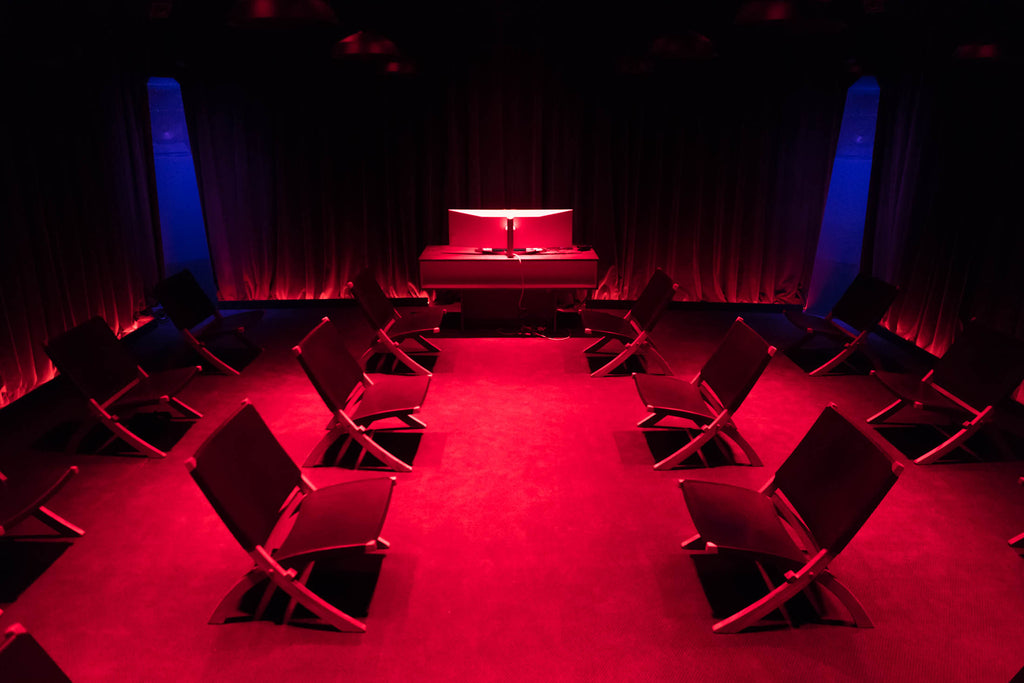 ABOUT
In every rite of passage, there is a phase where one is not who they once were and not yet who they will become. Like the seeker on pilgrimage or a caterpillar inside its chrysalis, there exist states of uncertainty, chaos, and metamorphosis. These are states of liminality.
Liminal states operate under different rules. Time and space change their ways. Control surrenders to awareness. Acceptance becomes a form of agency. And those who let go are transformed.
MoFE's Liminality is a collection of six hypnotic immersive experiences that explore the chaos, uncertainty and beauty of liminal states.
The show unfolds around you like a dream, alternating between award-winning Virtual Reality pieces and original spatialized 3D soundscapes. Combining MoFE's surreal storytelling with mind bending technology, MoFE's Liminality invites you to let your consciousness enter the dark unknown in the pursuit of a brighter future.
"The only way out is through." - Robert Frost

Runtime is 75 minutes.
THEMES
Acceptance - Transformation - Appreciation
MOODS
Haunting - Cathartic - Surreal
FEATURED VR PIECES
Life-Giver
Created by Petter Lindblad & Alexander Rönnberg
Mind Palace
Written & directed by Carl Krause & Dominik Stockhausen.
Technical lead: Nikolai Maderthoner. Producer: Malte Stehr. Production company: Filmakademie Baden-Württemberg.

Conscious Existence
Created by Marc Zimmerman
WARNINGS 
The show features flashing lights, strobing and VR pieces that may affect those who are susceptible to photosensitive epilepsy or have other photosensitivities. 
Liminality is a visceral sonic experience that employs loud noises. It touches on adult themes such as violence, sex, and death.
PLAN YOUR TRIP
Please arrive 15 minutes before showtime. Shows begin promptly at the start time and all sales are final. There is no late admittance.